Did the Ottomans legalize homosexuality
The Tunisian human rights activist Ramy Khouili ​​is co-author of the new book "Paragraph 230". With dis: orient he talks about homophobic criminal prosecution, milestones of the Tunisian LGBTIQ * movement and what orientalist notions of Arab sexuality have to do with the criminalization of homosexuality in Tunisia. Of Maximilian Ellebrecht
Ramy Khouili ​​is a human rights activist, studied doctor and director of the Tunisian women's rights organization ATFD. Together with Harvard law student Daniel Levine-Spound, he wrote the book "Paragraph 230: A History of the Criminalization of Homosexuality in Tunisia". So far it has been published in Arabic, English and French.
Your book looks at the history of the criminalization of homosexuality in Tunisia. How is it that same-sex love is a criminal offense in Tunisia?
A written constitution and a penal code have existed in Tunisia since 1861. Homosexuality is never mentioned in the legislation of that time. Tunisia probably followed the example of the French Revolution, as a result of which homosexuality was legalized in 1791. The fact that the Ottoman Empire decriminalized homosexuality in 1858 may also have influenced Tunisia not making homosexuality a criminal offense at the time.
A relative openness to homosexuality dates back to at least the 16th century in Tunisia. That is why so many Europeans used to come to Tunisia to live their sexuality freely. But since the second Tunisian penal code was enacted under the French protectorate in 1913, homosexuality has become a criminal offense.
Some therefore believe that homophobia only came to Tunisia through the colonial era.
It's always easy to blame others. But I will not blame France alone. When Tunisia introduced Section 230, there was no law in French criminal law that made homosexuality explicitly punishable. Even if the French judicial system then prosecuted homosexuals through other channels, the question arises: Why would the French criminalize homosexuality in their protectorates, but not in France itself?
That is the core question of your investigation. So how do you explain that homosexuality was criminalized in the Tunisian Penal Code of 1913?
In our book we looked at a wide variety of possible explanations, for example Islamic law. The Tunisian penal code of 1913 was essentially modeled on the French criminal law of 1810. But it is also based on Islamic and Tunisian law.
The commission charged with drafting the Tunisian penal code consisted of a majority of French people. However, she also owned two Tunisian Islamic judges (qadis) at - one of the Hanafi and one of the Maliki schools of law. Research agrees that the two Tunisians hardly contributed to the final legislative text. Nevertheless, it is conceivable that the French colonial authorities include paragraph 230 in criminal law because they believed that this was in line with Islamic traditions - as a preventive measure against rebellion, so to speak. Because one thing is clear: In the end, it was a few French bureaucrats who decided to criminalize homosexuality in Tunisia.
What does Islamic law say about homosexuality?
At that time, the Maliki school of law was dominant in Tunisia. Theoretically, this provides for the death penalty for homosexual intercourse. But it also demands a very high burden of proof from four eyewitnesses. This is almost impossible to accomplish and suggests that this criminal law was more likely to have been aimed at hiding homosexual acts from the public. So when it comes to the question of whether or not homosexual people have been prosecuted in Tunisia, the answer is: probably not. Nevertheless, homosexuality was considered a sin in Islam and was by no means accepted.
Did this view influence the French colonial authorities in their decision to criminalize homosexuality in Tunisia?
That is quite possible. We assume that the contact between two civilizations with completely different norms led to a certain ambivalence in Tunisian law. France brought the idea of ​​strict social control by the state, which was influential in the 19th century, and tried to regulate everything down to the private sphere. In the Islamic tradition, on the other hand, homosexuality was already considered illegal. Even if the Tunisian Criminal Code of 1861 didn't mention homosexuality, it was still a social taboo. The fact that homosexuality was criminalized in 1913 can therefore also be understood as a mixture of conservatisms on both sides.
What other explanations are there?
We also looked at orientalist ideas that the French had of Arab sexuality. There were racist theories at the time that the stifling heat of North Africa would increase the libido of both men and women. That would in turn lead to homosexuality and prostitution. The French colonial authorities feared that "indigenous" sexuality could affect French settlers and soldiers. It is likely that fear of sexual chaos led them to criminalize homosexuality in their colonies and protectorates, even if it wasn't the case in France itself.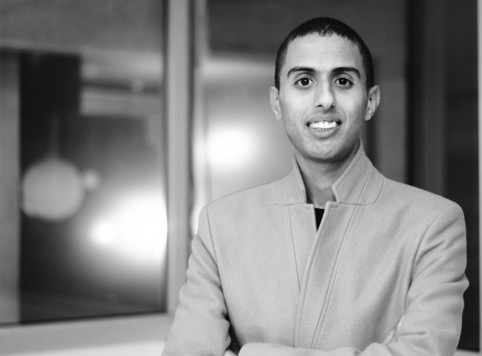 So homosexuality has been criminalized in Tunisia since 1913. What does that mean exactly?
According to Section 230 of the Tunisian Criminal Code, homosexuality is punishable by up to three years in prison. While Paragraph 230 explicitly criminalizes homosexuality, paragraphs on prostitution or public customs and morals are also used as a weapon to take action against the LGBTIQ * community. Trans people, for example, suffer far more from these laws than from Section 230.
Critical voices say the law is vague.
In French, paragraph 230 forbids the act of "sodomy", that is, anal sexual intercourse. The authoritative Arabic version, however, refers to liwat and el Mousahaka, that is, male and female homosexuality. So in Arabic the prohibition is much more general. This distinction makes the law extremely vague and gives police officers and judges a great deal of discretion. This is a huge problem because they should be applying law, not interpreting it.
Some police officers and judges may be very open-minded and may simply let people go or say that there is no evidence. But many are particularly conservative or homophobic. Sometimes you really feel how these people persistently do everything in their power to put those affected behind bars.
What are the consequences of all this for those affected?
Numerous people go to jail every year for their sexual orientation or gender identity - 127 last year alone. But criminalization also affects those who are not convicted. As an LGBTIQ * person in Tunisia, you live with an almost permanent fear of being arrested. Any contact with the police or the judicial system can result in arrest.
When people from the LGBTIQ * community fall victim to a crime, they often do not dare to go to the police because they fear they will be arrested themselves. Most of the cases we looked at for our book were people who originally came into contact with the police for other reasons.
Can you give an example
One of the examples in our book is a man whose motorcycle was confiscated for lack of insurance. He went to the police station to show the necessary papers and get his motorcycle back. But there the police criticized him for his long hair, his clothes and his "feminine appearance". When he tried to defend himself, the police illegally stole his cell phone and found a photo of him kissing his partner. Both were sentenced to three years in prison, reduced to two years upon appeal.
Although many people are arrested every year for homosexuality, we can sit in a bar in the middle of Tunis and discuss the issue openly.
It's very strange here in Tunisia. We live in a state of half democracy, half dictatorship. We have had a new constitution since 2014 and no one can deny the progress we have made in Tunisia since the 2011 revolution, particularly with regard to freedom of expression and assembly. At the same time, we are still applying repressive old laws that violate the Constitution and Tunisia's international legal obligations.
Why is there still Paragraph 230 at all?
Because Tunisia still doesn't have a constitutional court. According to the Tunisian constitution, a constitutional court should actually be established within a year after the parliamentary elections. Unfortunately, the parties have not yet been able to agree on candidates for the court. Almost five years after the 2014 parliamentary elections, it is still not possible in Tunisia to appeal against the unconstitutionality of the law.
How has the revolution affected the Tunisian LGBTIQ * community?
Many would say that the situation has worsened and that there are more arrests today. I disagree. We simply have better numbers today than before. There were also arrests back then, but today we are more likely to find out about them. Before the revolution, there was not a single registered LGBTIQ * organization. Today there are at least four with official status. Not only can you offer protection to those affected, but you can also organize numerous activities that give the LGBTIQ * community more visibility.
Can visibility also be counterproductive?
We suppress what we see. It is obvious. Visibility is still very important. We can't change things if we don't see them. It may take a while, but change will come.
Are there any signs that the LGBTIQ * movement is successful?
Most certainly. We have had many small victories, especially since 2015, when six students were arrested in Kairouan, central Tunisia, for violating Section 230. During a search of her dormitory apartment, the police found women's clothes, high heels, an unused condom and a laptop with homosexual pornography.
The police arrested the six men and forced them to undergo an anal exam to "determine" their homosexuality. In court, all six men were sentenced to three years in prison and also banished from Kairouan for five years. Almost exactly the same thing had happened to Marwan, a young man from the coastal city of Sousse, three months earlier.
And what do these cases have to do with the successes of the Tunisian LGBTIQ * movement?
Both cases caused a huge outcry in Tunisian civil society and received a lot of international attention. This has led to a revision of the judgment. The sentence of six young men from Kairouan was reduced to one month - that of Marwan to two. That was a clear sign that mobilization can really make a difference.
What other successes has the Tunisian LGBTIQ movement had in recent years?
For example, in October 2015 the High Independent Authority for Audiovisual Communication (HAICA) warned a TV broadcaster about homophobic content. It is a big step for a constitutional body to take such a position. The National Medical Association (CNOM) has twice spoken out against performing anal examinations to "determine" homosexuality. That was another huge step. Finally, the Commission for Individual Freedoms and Equality (COLIBE) officially set up by President Beji Caid Essebsi called for the abolition of Paragraph 230. We would never have dreamed of that.
Can we expect this trend to continue in the future?
I strongly believe that we will see further progress over the next few years. However, that will also depend on the next parliamentary elections - whether we will have a conservative or a more liberal government.