Order smartphones & tablets directly from China?
Guide to cell phones from the Far East
In this report we inform you about the background as well as the advantages and disadvantages of mobile devices from China. Just a few years ago, Chinese smartphones and tablets were largely avoided, but today some Asian giants have established themselves in Europe. Many deficiencies, for example in performance and workmanship, have become much rarer with the China smartphones, but you still have to consider some peculiarities, also with the LTE. Established brands or the China bargains from Xiaomi, Vivo, Cubot or Meizu? Our guide explains!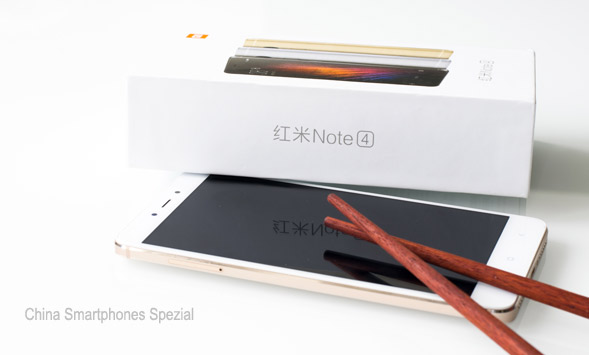 The development of China smartphones
In 2006, 43.75 percent of cell phones exported came from China. In 2015 it was already 52.2 percent. The export market of the mobile phone division from the "Land of Smiles" is still booming ten years later. The way to today's popularity is mainly indicated by the strong global sales figures between 2011 and 2018. The following graphic shows the three most successful Chinese smartphone manufacturers over the past five years. The global market distribution in the mobile communications sector in the fourth quarter of 2018 shows Apple again in first place (19.8 percent), closely followed by Samsung in second place (19.4 percent) - and behind with Huawei (16.7 percent), Oppo (8.8 percent) and Xiaomi (7.3 percent) three companies from China
[1]
.
Smartphones sold by Chinese manufacturers (in millions / worldwide):
| | | | | | | |
| --- | --- | --- | --- | --- | --- | --- |
| year | 1st place | sold in millions | place 2 | sold in millions | place 3 | sold in millions |
| 2011 | Huawei | 15,6 | ZTE | 10,5 | Coolpad | 3,9 |
| 2012 | Huawei | 27,2 | ZTE | 26,8 | Lenovo | 23,7 |
| 2013 | Huawei | 52 | Lenovo | 45,5 | Xiaomi | 18,7 |
| 2014 | Huawei | 77 | Xiaomi | 61,1 | Lenovo | 59,4 |
| 2015 | Huawei | 105 | Xiaomi | 72,5 | Lenovo | 72 |
| 2016 | Huawei | 132,8 | Xiaomi | 85 | Lenovo | 75 |
| 2017 | Huawei | 153 | Oppo | 118 | Xiaomi | 91,3 |
| 2018 | Huawei | 205,8 | Xiaomi | 119,3 | Oppo | 112,1 |
| 2019 | Huawei | 238,7 | Xiaomi | 124,7 | Oppo | 120 |
For the full year 2019, nothing has changed in the order of the China manufacturers compared to 2018. Huawei, Xiaomi and Oppo were able to further increase their sales figures despite a slightly declining overall market. Vivo is just behind Oppo. Realme can't keep up with the total numbers. However, this is currently the fastest growing smartphone manufacturer in the world.


China smartphones: No more "lame toy cell phones"
Anyone who had contact with Chinese mobile devices between 2006 and 2011 was certainly disappointed when they were removed from the packaging. The Chinese cell phones of the time looked extremely cheap, which you could see immediately from the inferior plastic. The feel was also sobering, a flatterer looks different. In addition, many models creaked clearly audible even when lightly grabbed. The frustration caused by the case then continued when the system was commissioned. The cheapest processors were usually installed as the chipset. Chinese smartphones often ran agonizingly slow at the time. LTE? Nothing, even the outdated 3G cellular standard was still a rare guest among Chinese cell phones at that time. Today's models have made considerable progress in terms of workmanship as well as technology and are in no way inferior to the big brand competitors in many respects.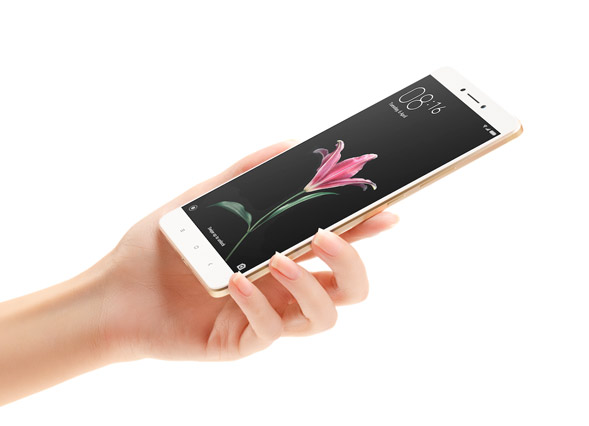 High-quality processed top models from China, such as the Meizu MI-Max | here Image: Meizu mi.com
China manufacturer: two-class society
Meanwhile, the camps of the Chinese manufacturers are divided, as some companies have already established themselves as suppliers in Europe. Huawei's biggest breakthrough came in 2013 with the Ascend P6 smartphone. A large advertising campaign as far as Germany attracted attention. Since then, the level of awareness of Huawei has increased rapidly in this country, which is why the company and its sub-brand Honor have long ceased to be an insider tip, but a consciously perceived alternative to the industry giants. In 2014, Lenovo succeeded in taking over the Motorola mobile phone division. Thanks to the popular model series such as Moto G, Moto X and Moto Z, the Chinese company has been involved in Europe since then. On the other hand - much to the chagrin of consumers - other popular manufacturers such as Meizu and Xiaomi have not yet managed to offer their devices on a regular basis in this country. Below is a list of the major Chinese smartphone manufacturers:
Available directly in Europe


Huawei
Lenovo / Motorola
ZTE
TCL / Alcatel
Asus
OnePlus
Oppo
Coolpad


Only available through import
Xiaomi (e.g. Note4)
Meizu
Vivo
Gionee
Elephone
LeEco
Doogee
Cubot
Umi
Zopo
Advantages: Chinese cell phones score here
The first one will surely come to mind
price
a. Chinese smartphones with identical features are sometimes considerably cheaper than the products of the major manufacturers. A saving of several hundred euros is not uncommon. Furthermore, the Asian corporations are increasingly relying on them - even among the entry-level and middle-class
high quality housing materials
. Aluminum and glass instead of cheap plastic are already available for little money.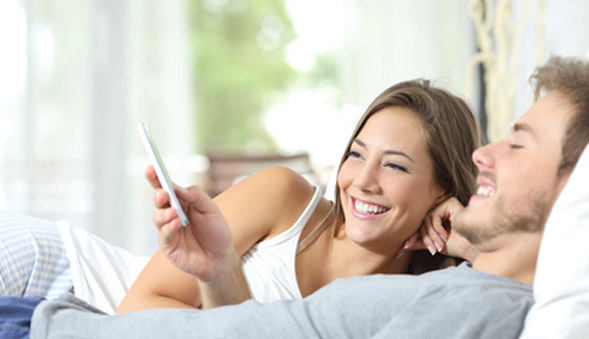 The MediaTek chipsets, which are often favored by Chinese manufacturers, have also improved significantly over the years. Current solutions such as the Dimensity 800, 1100 and 1200 offer a Performance at a high level and in addition to category 18 LTE, they also support the new 5G mobile communications standard. In addition, more and more manufacturers are also relying on the top SoC from leading supplier Qualcomm.


Overall, the smartphones from China have caught up technically and can now keep up with those of leading manufacturers such as Samsung or Apple. In some cases, Chinese manufacturers are even more innovative and bring z. B. higher expansion levels for wireless charging on the market faster than the established corporations. Dual SIM is also considered good form in the land of smiles, which is why many cell phones have this feature. The Chinese companies also kindly like to lay Extras like screen protectors in the packaging.


Disadvantages of Chinese smartphones: Deductions, especially with LTE
Where there is light, there is also shadow, and with the China Phones this is mainly found with LTE reception. Although many of the favored MediaTek SoCs have a so-called "WorldMode 4G modem", which can control practically all 4G networks worldwide, many manufacturers do not make use of it. More precisely, they do not activate all frequencies. Most of time
Then the LTE band 20, which is so important for Germany, is missing
(800 megahertz). The latter implies a severe restriction in reception of the mobile broadband Internet. The 800 MHz frequency is used by all German LTE network operators, i.e. Telekom, Vodafone and Telefónica. Telekom mostly uses the radio standard in rural areas, while Vodafone and O2 often also use this frequency band in cities.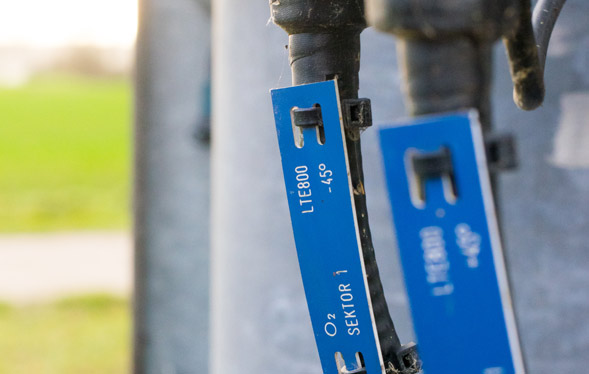 Some Chinese companies also do without the so-called Google apps on Android phones. In the case of Huawei, you are even banned from using important and popular Google services by the US. This means that there is no access to the Google Playstore and important programs such as Gmail are missing. A subsequent installation is partly possible, but often a cumbersome procedure. Manufacturers like Huawei, which has been hard hit in the West, are trying to replace the lack of Google services with their own programs. However, they are nowhere near the Google offers that have been established for years, such as the gigantic Play Store. Smartphone newbies are likely to be bothered by the instructions, which are often only available in English.

The initial problems with LTE Band 20, which is quite common in Germany, have been resolved in the meantime. Many Chinese smartphones lacked support for this frequency for LTE (800 MHz) for a long time.


Conclusion: If you can do without Google Apps, you will find very inexpensive models here, some of which are in no way inferior to those of the big brands!
Disadvantages of Chinese smartphones in terms of procurement
The models of the companies established in Germany are easy to get. Depending on the distribution, via an order on the website, in online shops or directly in retail. The situation is somewhat more difficult with the cell phones intended exclusively for China, i.e. models that are not available in stores here. When importing, a
Import sales tax
at the rate of 19 percent - provided the package is checked by customs, which is very likely.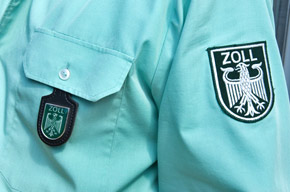 The general one
Duty rate for
On the other hand, smartphones and tablets are only due for import if the value of the goods exceeds 150 euros. The
shipping
from China to Germany via DHL costs 7 to 15 euros, and the capital provision commission introduced by the shipping company since June 2014 must also be taken into account. This amounts to 2% of the purchase price, but at least 10 euros. Since the majority of Chinese mobile devices do not cost more than 300 euros, you usually have to add the 10 euros.
However, many shops offer significantly cheaper shipping or even send free of charge directly from China. Depending on the shipping method, the delivery time can be up to several weeks. So, before buying a smartphone, you should weigh up whether the additional costs are still within reasonable limits.
Disadvantages of Chinese smartphones in everyday use
We have already reported about the possible disadvantages of LTE reception, but there are other peculiarities of Asian mobile devices. The localization of the operating system can be implemented sloppily, especially with small manufacturers. This is noticeable in the system language through a mix of English, German and Chinese. Updates are also in short supply for small businesses. They either appear rarely, or sometimes not at all. Some Chinese companies also do without the so-called Google apps on Android phones. This means that there is no access to the Google Playstore and important programs such as Gmail are missing. Post-installation is usually possible, but often a cumbersome procedure. Smartphone newbies are likely to be bothered by the instructions, which are often only available in English.
Warranty & guarantee for Chinese import smartphones?
You have surely already guessed it, in a warranty case, the processing of an imported smartphone becomes more complicated. On the one hand, the costs for shipping to and from China are partly to be borne by the customer; As a rule, you do not get the warranty period you are used to in Germany. Various dealers such as efox, however, offer a one-year guarantee. A return or an exchange if you do not like it is also possible at reputable shops. So it all depends on the "middleman", address the shop you trust ...
Look for trustworthy dealers
We urgently advise you to look for a reputable shop when purchasing a Chinese smartphone or tablet. Otherwise it can quickly happen that the money is gone, but you never see the goods or, in problematic cases, you stand alone as mentioned. Below we list some dealers that we think we can recommend:
As a means of payment, you should still rely on PayPal because of the better security and the much faster payment transactions to the Far East.
China tablets
Of course, the numerous companies from the Far East not only offer smartphones, but also interesting tablets for mobile surfing. We have dedicated ourselves to this topic in this China tablet guide ...
Conclusion on the Chinese smartphones
There is hardly any risk involved in buying the products of all China manufacturers active in this country. So Huawei, ZTE, Alcatel or Lenovo. With an import, however, as we have shown, there are several things to consider. With the supposed savings compared to comparable European models, import sales tax, any customs fees and possibly shipping costs must be taken into account.
You should also consider whether possible software disadvantages, such as the supply through updates, are acceptable for you. At best, the desired mobile device still supports the LTE band 20 (800 megahertz), which is important for Germany. In any case, we strongly advise you to purchase your mobile phone or tablet from a reputable shop. Business users are often better off with European models due to the unclear system security through updates and the sometimes limited reception (for devices without LTE-800). However, the China models are very suitable for use as a private cell phone or as a second smartphone. Here you can often get high-end hardware at a budget price.
Selected tests
LTE-Anbieter.info has tested a few selected China smartphones. The following table provides an overview and leads you directly to the test reports of the models.

»Current LTE smartphones of all brands
»Find out everything about Mediatek Smartphone SoCs
»Advantages and disadvantages of China smartphones
»Import or buy in Germany?
»Compare LTE tariffs


[1] Canalys Smartphone Analysis, January 2019 &
https://www.counterpointresearch.com/global-smartphone-share/
All information and tariffs on this website are to the best of our knowledge and according to
careful research. However, we do not guarantee correctness and completeness! © LTE-Anbieter.info
Yes, this website also uses cookies. Everything about data protection
✖